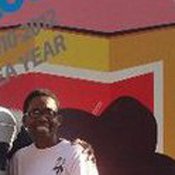 Linda Liddell has become one of the community's leading activists. The west Jackson resident, 51, coordinates barbers who give free haircuts to local elementary students. The only requirement for the children to participate is a signed permission slip from their parent. Liddell initially started the group for west Jackson students.
"One of the principals brought up the issue of kids having designs in their head. So we brainstormed and thought this would be a way to help some of the students," Liddell says.
Liddell gathered barbers and began the program in February. All of the barbers are licensed professionals, and they set aside their time for the students. As interest has grown, so has the targeted area. The group has increased and now covers south Jackson elementary school children. Liddell has plans to further expand.
"We want to help more students in the school district. The more barbers we have, the more schools we can cover, " she says. Liddell's group has grown to 17 barbers who visit two schools a month from noon to 2 p.m. The head of the south Jackson barbers is Christopher Paige of Custom Cuts and Styles, while Daryl Courtney of Blessed Handz leads the West Jackson barbers.
For the upcoming school year, Liddell's group will provide school clothes and school supplies for students. She also plans to expand to North Jackson soon and begin a mentoring program. "We might try to tackle north Jackson next year. And we want to try to branch out and began to mentor students as well, " she says.
Liddell is a graduate of Jackson State University and a U.S. Postal Services employee. A mother of two, she understands the importance of the barber's influence.
"These barbers are taking time out to help our community. They want to make a difference," Liddell says.
More like this story
More stories by this author