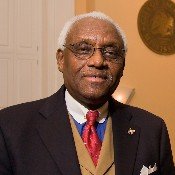 October, 26 2010
The Ayers Endowment Committee may ask the state Legislature to supplement a diminishing endowment used to fund three historically black universities.
In 2002, the state agreed to distribute the $503 million fund to Jackson State, Mississippi Valley State and Alcorn State universities after plaintiffs sued the state over its historic underfunding of minority-serving colleges. Jake Ayers Sr. filed the suit in 1975. The case officially ended in 2004 when the U.S Supreme Court refused to hear an appeal related to the settlement.
JSU Interim President Leslie McLemore said that Ayers funding will shrink by a third in 2012, and that reduction could mean cuts for some JSU programs. McLemore said a year and half was not enough time to recover the diminished funds through other means and needed legislative support.
"If the money dropped off immediately, there would be no way that we can find dollars (without) support from the Legislature to replace the Ayers funds that we're losing," adding that he was "optimistic" about the university's chances of appealing to legislators.
"We're going to put forth a supreme effort to work with our legislative delegation and the Mississippi Legislature to try to get the replacement dollars. I think we have to," he said.
Jackson State used money from the settlement to build a new Engineering School building and added a master's and doctoral program in urban and regional planning, McLemore said. The university also used the money to create the university's School of Public Health.
"There are some crucial and key programs that have helped us expand our academic offices, and to lose these programs really would have a tremendous negative impact upon the academic enterprise at Jackson State," McLemore said.
Department of Public Policy and Administration Chairman Otha Burton said he was certain the university's urban and regional planning program could substantiate its value to legislators, or anybody, for that matter.
"Our urban and regional planning program has grown significantly over the last five years," Burton said. "We're one of 86 nationally accredited programs by the national Planning Accreditation Board. We're the only planning program in the state that is accredited. The closest programs are University of Memphis, the University of New Orleans, Alabama A&M and Georgia Tech."
Burton said the program will have 76 graduate students this year, and is already generating its own revenue, independent of university funding. Burton said the program has already landed state planning contracts with the Mississippi Development Authority, the Mississippi Department of Transportation and Downtown Jackson Partners, among others, through its Center for Urban Planning and Policy Assessment program.
"In the last three years, we've brought in about $600,000 in grants and contracts through CUPPA and other contracts," Burton said. "... We hope to show by record that we've made significant strides in improvements."
The Ayers Endowment Committee meets at 9 a.m. Nov. 2 in Room 432 on the 4th floor of the Paul B. Johnson Jr. Building (3825 Ridgewood Road).
More like this story
More stories by this author