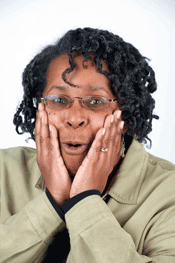 A storyteller came to Mississippi to weave her tales, only she didn't know it at the time. Diane Williams, 57, moved here from New Jersey because of a Mississippi farm boy.
"I'm known as Ray's wife," she says.
She often wears her hair in a braid around her head like a crown.
Ray's wife was already a mother living in Madison when she became a storyteller. She heard about storytelling while visiting a church in Mendenhall. She went to a workshop, and then she went to a conference. She began telling stories.
"Love is Like Cornbread," "The Railroad Story" and "Annie Mae Jumps the Broom" are a few of those stories she tells with a comforting voice that rises and falls.
Williams is an award-winning professional artist. She's won the National Storytelling Network's Oracle Award for Regional Leadership and Service, the National Association of Black Storyteller's Zora Neale Hurston Award, the Mississippi Humanities Council's Special Chair's Award and has been nominated twice for the Governor's Award for Excellence in the Arts in Mississippi.
One of the biggest compliments she's gotten is from artist Anthony DiFatta. He told Williams how much his little boy loves to listen to her CD compilation of stories.
"The sound, the pattern, the meter—all those nuances—helped him go to sleep," she says. "It made him not afraid."
When Williams walks into schools to perform, she knows children see her gray hair and are suspicious she might just sit there. She knows she can't.
"You better move around, you better boogie woogie, you better dance and sing," she says.
She sings ditties about wood carvers, writes poems and teaches teachers. A playwright is turning her children's book, "Annie Mae Jumps the Broom," into a play.
Williams is also the arts industry director for the Mississippi Arts Commission. She's been at this job for seven years. In her office on the 11th floor of the Woolfolk Building, she collaborates and coordinates, helping nonprofit organizations and individual artists position themselves to leverage their art.
"Do you know any Indian dancers—from India?" she asks after getting a phone call. The Taste of India event needed dancers. Williams starts networking to find a connection.
Storytelling can help nonprofits to "romance a funder, a sponsor, a donor," Williams says. She promotes something she calls "applied storytelling."
"The Gulf Coast had an oil spill. BP became master storytellers," she says. The television commercials profiling individuals who work for BP and who say "I live here, I'm from here" use storytelling techniques.
She works with lawyers, coaching clients how to tell their story on the witness stand. She explains the importance of gestures, intonation, posture and choosing the right word or phrase.
Saying "I ache" or "I hurt" doesn't really say anything, she says. Saying "I fell, and it felt like a thousand bumble bees stung me" is the way Ray's wife would describe it.
Williams works with oral-history collections in rural communities and travels the state to talk at libraries about how to tell stories, how to collect folk memories and how a community can use storytelling to bond.
The storyteller is currently planning an event at the Flowood Library as well as returning to the Art of Storytelling International Festival this spring in Miami, Fla.
Ray's wife also creates narrative quilts, fabric art that tells stories.
One piece of tie-dyed fabric about the size of a large place mat has two female figures appliquéd onto it. The women hold hands, walking down a path to church. They walk past pieces of pine straw sewn in to the piece and small stones from Africa also worked into the picture. Long colorful threads hang from the embroidered edges of the women's dresses. Their striped dresses came from friends' clothes.
"My friends are embedded in my work," she says.
Her narrative quilts will be on exhibit this January at the Smith Robertson Museum and Cultural Center, 528 Bloom St. She is considering allowing visitors to touch the art. She wants blind people to feel textures of her art and read its raised silk-thread edges like Braille.
It's all about making connections.
"I'd like to be a person who paves the path," Williams says.
More like this story
More stories by this author
Like independent media outlets around the world, the Jackson Free Press works hard to produce important content on a limited budget. We'd love your help! Become a JFP VIP member today and/or donate to our journalism fund. Thanks for considering a JFP VIP membership or one-time support.