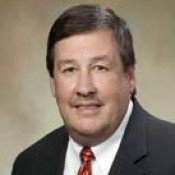 Mississippi Public Utilities Staff Executive Director Bobby Waites says Entergy customers can expect a $10 million to $12 million rate increase this year.
Last Tuesday, the Mississippi Public Service Commission voted to approve a request by Entergy Mississippi Inc. to change Entergy Mississippi's formula rate plan--through which the company calculates customers' rates--to "better enable the staff and commission to uniformly regulate the electric public utilities," according to a March 2 order. The Commission also agreed that the new-formula rate plan would "reflect changing circumstances" in the utility supply market.
Waites said Mississippians could see rate increases regardless of what formula Entergy used, but would likely see larger increases as a result of the new formula.
The Mississippi Public Service Commission has the authority to approve or disapprove rate increases requested by power companies. The March 2 order paves the way toward a future rate increase request by Entergy, but Waites claims the PSC still gets to weigh in on the increase.
"Entergy anticipates that even under the old plan they would file for a (rate) increase, and we anticipate more of an increase under the new plan than the old plan," said Waites, confirming a potential hike of up to $12 million.
"My staff will look at that annual filing. Entergy will make their filing based upon the numbers they have, but my staff will comb through those figures, and we'll see if there's an increase or not."
Entergy spokeswoman Mara Hartmann said the company was currently assembling estimates, but said any rate increase will likely be neutralized by eliminating the summer/winter differential, a federal program instituted under former President Jimmy Carter that moderates electricity price differences between seasons.
The formula, which becomes effective in March, adds a small increase to customers' monthly bills. Rate adjustments for residential homes are $0.00255 per kilowatt hour, which translates into an increase of less than $2 on a 30-day bill. Waites said any reliable interpretation of the rate increase should come after Entergy Mississippi Inc. files its own estimates in March.
Mississippi Public Service Commissioner Lynn Posey said the new formula allows a small increase, but allows the Public Utility Staff to better monitor customer rates.
"It makes the companies easier to monitor," Posey said. "If you don't adjust these formula rate plans every so often, they get outdated, and rather than let it get outdated and the companies file for a $30 million rate increase, it's better to update it and do it this way. We can keep our finger on what they're doing and more easily look at their numbers every year. The staff recommended, it and that's what we went with."
Commissioner Brandon Presley voted against the order arguing that he could not abide the rate increases that would come of adopting the new formula.
"The fact of the matter is we'd see a rate increase on energy customers under this new formula. Instead of 30 cents they'll see a dollar increase, is what I heard," he said. "At the end of the day, your power bill is higher than it would've been under the old formula, and I can't support that."
Previous Comments
ID

156642

Comment

I didn't read a solid explanation anywhere. Where is the extra money going? Why do we need a new formula to monitor wattage hour rates? Why where the old formulas harder to monitor.?Are they not using computers to do the figuring and monitoring? How will changing a formula ease the burden on a computer?- The formulas can't be that complex. More money down the tube.

Author

Mark Ellis

Date

2010-03-09T18:13:32-06:00
More like this story
More stories by this author