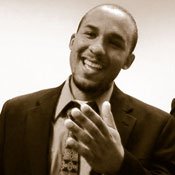 Each month, before receiving his Walmart paycheck, Mike* gets a payday loan. In exchange for the money, he writes the store a check for the amount of money he receives, plus an additional $22 for every $100 he borrows. For a loan of $300, for example, he writes the store a check for $366. The store agrees not to present the check to his bank until after his next scheduled payday.
However, after every payday, once the money is taken from his bank account, Mike still needs money to pay bills or buy groceries for his two children, so he goes back to the store and takes out another loan. Over the course of a few years, Mike takes out 22 loans.
This story may not sound familiar to you, but hundreds of teachers, police officers, firefighters and several other hardworking Mississippians have gotten caught in this cycle of debt. Whether you know them as "payday lenders," "check cashers," or simply the stores with the neon signs offering loans, all these stores offer the same type of high-interest predatory loans. The loans range between $200 and $400 and must be repaid in two to four weeks, depending on the customer's next payday. For each $100 borrowed, the store usually charges $20 to $22, which translates to annual percentage rate of more than 500 percent.
Studies show that the typical payday borrower is unable to pay off the loan in such a short period of time, so the average customer takes out eight to 13 loans a year. This costs them a minimum of $528 to borrow $300.
To receive a loan, the store only requires some form of regular income and a checking account. Stores will rely on social security benefits, disability benefits, and, during this harsh economic recession, even anticipated unemployment benefits as collateral for a loan.
Payday lenders are able to charge exorbitant interest rates for one simple reason: lobbying. Since 1998, the payday lending industry has spent over $1.1 million on lobbying in Mississippi alone. And thanks to their lobbying power, payday lenders currently operate under a "special" statute that allows them to charge Mississippians the highest interest rate in the country—up to 572 percent. Payday lending charges are categorized as "fees" instead of interest under the statute, so the payday lenders avoid the interest rate caps that apply to banks and other financial institutions.
You might think that similar businesses are expected to operate under the same rules In a free market, but payday lenders have lobbied their way into new rules—special rules—rules that only apply to them. This is why Mississippi has one of the highest concentrations of payday lenders per capita in the country. In fact, Mississippi has almost twice as many stores per person than Alabama.
Owners of payday stores claim they provide a valuable service. They claim to help people who can't get loans from banks and argue that their loans are better than penalties for overdraft fees. While this "we are not as bad as the other guy" argument might sound compelling, there is no evidence to support the claim. And taking out one bad loan to avoid a worse fee does not change the fact payday loans trap citizens in a cycle of debt.
Furthermore, some banks and credit unions now offer alternative loans to payday lending. Bank Plus and Hope Credit Union both offer small dollar loans at less than 36 percent interest. These banks also provide financial literacy and counseling for customers to learn about money management. These are great products and, in the future, I have no doubt more banks will enter this market.
In the meantime, our state Legislature must take action to protect consumers from these predatory lenders. Mississippians should demand that lawmakers amend the law authorizing these types of loans to put a 36 percent cap on interest rates.
If the payday lenders cannot play under the same rules as other financial institutions, something is wrong with their business model. Any business model that requires an interest rate of 547 percent to make a profit isn't an actual business—it's a scam. They should not be able to lobby their way out of a reasonable 36 percent interest-rate cap.
Scott Colom is a staff attorney/Skadden fellow at the Mississippi Center for Justice. *Mike is a pseudonym used to protect the person's identity.
Previous Comments
ID

158039

Comment

Great article. Payday lenders are predators. I know several people who have gotten caught up in these and before they know it this "loan" has become another bill. I can't wait for the day these stores start to disappear, hopefully as quickly as they seem to sprout.

Author

justmarlon3

Date

2010-06-04T09:48:21-06:00
ID

158095

Comment

We need to get the word out that these business need to leave our communities. Great article!

Author

chambliss65

Date

2010-06-08T14:13:43-06:00
ID

158098

Comment

Amen and amen. I work for a bankruptcy trustee, and know the devastation these kinds of operations cause. I had no idea their existence was due to this legislative loophole--thanks for educating us so we know to press our representatives to control the predatory practices of these small, local lenders just like Washington's trying to reform the big banks. I have read that a lot of these little payday storefronts are actually owned and operated by the big banks, and this loophole gives them a chance to hide and keep pushing the predatory envelope on the local level while they are pretending to clean up their acton the national stage. Mr. Colom mentions consumer education as being the key to drying up these businesses, and I fervently agree. When the rise and fall of civilizations is built upon economics, and so many of society's ills can be blamed upon poverty, it's a travesty that every high school senior isn't required to complete a simple personal financial management course before graduating.

Author

howelljd

Date

2010-06-08T14:37:36-06:00
More like this story
More stories by this author