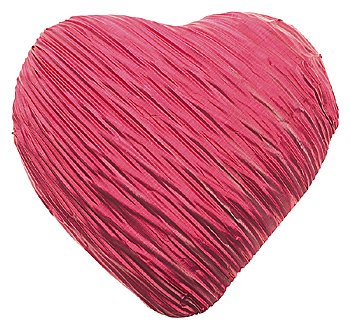 Many Jackson area restaurants, hotels and attractions are offering sweetheart treats in honor of Valentine's Day.
Hal & Mal's Restaurant (200 S. Commerce St., 601-948-0888) is hosting the 18th annual Mississippi HeARTs Against AIDS benefit Saturday night. "The event is always held the Saturday before Valentine's Day," says Ken South, one of seven members on the executive board for MHAA. "The annual art auction is to raise funds to assist Mississipians living with HIV and AIDS," he says.
HeARTS features live music, food from 50 different local restaurants served buffet style, and a fabulous silent art auction. Admission is $35 per person and $20 for college students. Visit the Web site for more details.
It is a tradition for the Mississippi Symphony Orchestra to host a Valentine's Day event at Thalia Mara Hall (255 E. Pascagoula St., 601-960-1565). This year the MSO teamed up with New York's Ingenuity Productions to bring a night of romantic favorites sung by Broadway stars Tamra Hayden and George Dvorsky backed up by a full orchestra.
"It is a perfect date night, it has romance written all over it," says Jim Moritsugu, director of marketing and box office of the Mississippi Symphony Orchestra.
Many area restaurants are featuring soft music and candlelit dinners for the special weekend. Schimmel's Restaurant (2615 State St., 601-981-7077) is Friday and Saturday night. Beginning at 9 p.m. Friday, Feb. 12, a $5 cover charge gets you in to hear Akami and the Key of G, with Compsitionz and Mike Rob. On Saturday the restaurant will serve three-course meals, including salad, entree and dessert for only $38 per person.
"It's hard to find a nice place to go eat where couples can pay under $100, so people are definitely excited about that," Schimmel's manager Dontis Shelby says.
The Strawberry Cafe in Madison (107 Depot Drive, 601-856-3822) is offering a special Valentine's menu Saturday and Sunday, starting at noon on Valentine's Day. Visit http://www.strawberrycafemadison.com. Call for reservations.
Other local Valentine's Day options include.
Fairview Inn (734 Fairview St., 601-948-3429): Three packages to choose from: Valentine's package, Cupid's package and Venus package. Two include a special dinner at Sophia's Restaurant. Call for reservations.
Red Roof Inn Coliseum (700 Larson St., 601-969-5006): Red Hot February Weekend. Stay two consecutive weekend nights (Friday, Saturday or Sunday) any weekend in February and receive a free night's certificate for any Red Roof stay in March 1- May 27, 2010
Manship House Museum Victorian Valentine's (400 E. Fortification St., 601-961-4724) Children ages five to 12 are invited to learn about and make Victorian-style valentine wall pockets.
Cheese and Wine for Valentine's (Mississippi Arts Center, 201 E. Pascagoula St., 601-918-2994): The event benefits Cure Sickle Cell Foundation and a variety of wines and heavy hors d'oeuvres will be offered along with entertainment by Soundz featuring Tonya Boyd-Cannon. Tickets are $25; event begins at 6:30 p.m. Sunday, Feb. 14. See http://www.curesicklecell.org or call 601.853.3402 for ticket information.
Mississippi Night at The Grammy Museum (The Auditorium, PEAVEY Stage 622 Duling Ave., 601-982-0002): This Valentine's Day celebration features Mississippi bluesman Eddie Cotton.
Note: Many area restaurants are open Sunday for Valentine's Day even if they're normally closed. Call your favorites to find out what they are offering and scan the ads in the flip-book of the Jackson Free Press Love issue this week for more ideas.
More like this story
More stories by this author