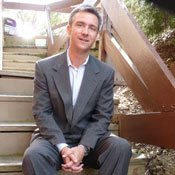 Campaign adviser and lobbyist Quentin Whitwell is looking to get his own campaign moving this year. Whitwell, 38, announced to supporters last month that he plans to run for the Ward 1 Jackson City Council seat that Councilman Jeff Weill will vacate in January to take his seat as a judge in Hinds County Circuit Court. Whitwell has already collected quite a following in north Jackson; his campaign team features former Ward 1 Councilman Ben Allen as its treasurer.
Republican Whitwell is managing partner with media and political advising company Meadowbrook Strategies; his partner there is former City Councilman Chip Reno. Clients include the National Alliance for Public Charter Schools and Entergy Mississippi Inc. He earned a bachelor's degree from the University of Mississippi in 1995 and law degree from the same university in 1998. He and his wife, Ginger, have two children: daughter, Davis, 10, and son, Gordon, 7.
The City Council will call a special election within 45 days of Weill's resignation, and the election could be as soon as mid-February. Candidates have 20 days of the council's call for the election to announce their candidacy.
Why on earth would you want to serve on the City Council?
I've worked on political (efforts), and we addressed housing, economic development, tax concerns, the importance of taking pride in your city, and having parks and recreational things that go along with city government. I've developed a keen interest in things like that. Quite frankly, in my experience in government relations, I've dealt with a lot of issues that people at the local level appreciate, including infrastructure needs, crime reduction and other types of economic-development platforms. These are the kinds of goals that, for better or for worse, I've come to enjoy and appreciate, and to have the opportunity to do this as an elected official and to serve—as opposed to doing it on behalf of a client for business reasons—is something I'm excited about.
Many "for sale" signs are popping up in Ward 1. What has kept you in the city?
What kept me here was the vision of what Jackson is and what it has been over the course of my lifetime. When (my wife and I) first moved here 10 years ago, she told me ... we were going to live in the city. ... She loves Jackson, and as a result, I followed her advice, and we bought a home in the Heatherwood Subdivision and lived there almost five years. I've come to love this city.
What are your priorities on tax and fee increases?
I'm not going to make any campaign statement about any specific vote that I would deal with in the city for a couple of reasons: First of all, the one thing people will learn about me is that I tend to react only once I am fully informed. If I'm given the opportunity to serve, I want to take a strong look at our budget. I want to scrutinize for fraud, waste and abuse. I want to look at what incentives need to be in place to keep the city from being a shrinking city, and I want to figure out ways to grow within our borders, attract more businesses and homeowners.
What are your views on the suburbs? Can you be for the city without considering the suburbs some kind of enemy?
We have to look at what our outlying areas are doing that are successful and unsuccessful. We need to evaluate what our policy is, try to be better than anybody else. But I also think that our metro region has grown to such an extent that we have to be able to work with the leaders outside our borders.
What are your thoughts on apartments in Ward 1? Do we have enough of them?
I would have to see what's on the books and what's there. I know that in recent history there are a number of apartment projects, including the one next to Jackson Academy that (were) recently demolished. There doesn't seem like there is a high demand for additional apartments in the area.
What's your take on dealing with crime in the city? Is it possible to raise the head count in the city's police department without raising taxes or fees?
This is about sticking to the principals that I'm running on and trying to have as little commitment as to one way or another as possible, so that if I am able to be elected, then I will have the independence to be able to analyze specific facts and issues based on what the right thing is. I'm not trying to be coy with you, or political. I'm doing this because I want to be able to analyze each individual issue on the facts. But what I'm not going to do is end up offering a "no new taxes" quote and be vilified in the future if the facts warrant changes. But don't think I'm not going to scrutinize every nickel and dime before I entertain discussion of a need for more money.
Previous Comments
ID

161295

Comment

Odd interview. Candidate Nebulous, er, Whitwell doesn't appear -- or want to appear -- to hold a position on anything. How odd then that I received yet another of his campaign mailers just yesterday (has Weill resigned already?) soliciting money and heralding as a Whitwell claim-to-fame his proud political lineage of being one of Haley's tort reform Boy Fridays. Such confusion ... such spin. No doubt in my mind that Whitwell was for Two Lakes before he suddenly became an adherent for study, evaluation and contemplation.

Author

GeoRoss

Date

2010-12-15T18:11:36-06:00
ID

161328

Comment

A candidate who wants to analyze the issues completely before he shoots his mouth off? I don't understand it. In order to receive my vote, I need empty promises and catchy slogans. I need "Yes, We Can," not, "We Might Depending on What the Facts are at the Given Time that a Decision Needs to be Made." Also, the fact that he earned two law degrees is quite impressive.

Author

jbreland

Date

2010-12-20T22:59:29-06:00
ID

161329

Comment

Thanks for pointing out the goofy law-degree mistake, Jackson. Fixing now.

Author

DonnaLadd

Date

2010-12-21T01:07:25-06:00
More like this story
More stories by this author