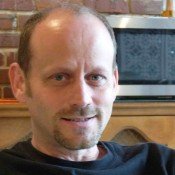 The weather was unkind to the Mississippi State Fair last week, but the near-constant rain was a boon for one segment of Jackson: downtown restaurant owners. Fair director Billy Orr estimates that roughly 500,000 people attended this year, down from nearly 610,000 last year—even after the addition of an extra day Monday.
Lower fair attendance meant that more downtown lunch-seekers stuck to restaurants that usually suffer during the weeks of the fair.
"Usually the consensus is, 'Oh, God, the fair's here. Everyone's going to go down to get a greasy something-or-other,'" said Steve Long, owner of Steve's Downtown Deli on Congress Street. "But this year, I didn't notice anything. (Monday), being the first beautiful day of the entire two weeks the fair was here, I was busy as hell. I think this year the weather worked in my favor."
Mende Alford, owner of the Old Capitol Inn, says that her restaurant usually sees a 25 percent dip in business during the fair.
"It's hurt us a lot in the past few years," Alford said. "This year, just because of the weather, it hasn't hurt us as much."
Alford and Long's experiences are typical of Jackson restaurants, said Grady Griffin, director of education for the Mississippi Hospitality Association.
"This is a definite annual gut check," Griffin said of the fair weeks. "It's drastic. (Revenue) is as much as 20 to 30 percent off when the weather is nice."
Griffin agreed that this year's rainy weather helped dampen the fair's effects on restaurants' lunchtime crowds. He noted, however, that during a recession, when money is tighter, even smaller hiccups in business can hurt.
"I think we heard some dulled applause from our restaurants, but the economy still has a greater effect on everybody's business," Griffin said. "Especially in this economy, cash flow is so important on a day-to-day basis for many of our operators. And they don't need one bad day, much less twelve straight bad days."
The bad weather also did not help all downtown restaurants equally. When Gary Davis opened Wired Espresso Cafe downtown almost two years ago, he was surprised at the sudden drop in business he suffered during the fair. He had not anticipated seeing below-average receipts with all the added foot traffic near his State Street location, across from the Old Capitol and the state archives building.
"Last year, we made the joke that it looked like a bomb siren had gone off and everybody was asked to evacuate Jackson," Davis said. "Amite Street was just a steady stream of people."
This year, Davis said, he still saw roughly a 50 percent drop in his lunchtime sales. On Oct. 2, the Friday before the fair, he served 30 people at lunch. The next week, during the fair, he served 10.
"You just brace for impact," Davis said. "You know it's coming; you know it's part of the game of being down here. Then you can look at the bright side, like how many people walked past my shop on the way to the fair that didn't know I was here.
Alford shared Davis' optimism about the fair's overall impact. Other events, like conventions and gatherings at the First Baptist Church, tend to boost her sales, she said.
"Anything, in my opinion, for the downtown area is an asset and great for us as well," Alford said. "What goes around comes around."
The fair's average economic impact is around $53 million, which includes fair revenue, spending on hotels and motels, and food and other expenditures, both in and outside the fair. Kelly Bilbo, public relations manager for the Jackson Convention and Visitors Bureau, explained that 30 percent of the fair's attendees hail from somewhere other than Jackson, bringing dollars to Jackson that would not otherwise circulate in the city. Those out-of-town visitors spend an average of $126 each while in the city, Bilbo said.
Nearly all of the money spent at the fair bypasses the city, however. All revenue from fair admission, parking and fairgrounds space rental goes directly to the State Fair Commission. Last year, the fair made roughly $2.5 million total from those sources. But with an expected 18 percent decrease in attendance comes less revenue as well. While the fair drew $1.4 million from admission last year, Orr expects to see around $1.1 million in revenue from the gates this year.
Jackson's revenue from the fair comes from its usual 18.5 percent cut of the 7 percent state sales tax levied on food sales within the fair and whatever other spending visitors do outside the fairgrounds.
Davis is willing to endure lean times at his cafe during the fair if it means bringing new money to the city.
"For every bad week, there's something else that's going to bring hungry people into town," Davis said.
More like this story
More stories by this author