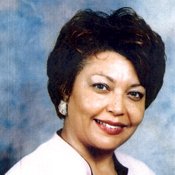 Tougaloo College President Beverly Wade Hogan says that funding for the Civil Rights Museum, slated to be built on her college's property, is up to Gov. Haley Barbour's efforts at this point. In response to a story earlier this week in the JFP Daily, Hogan provided a written statement to the Jackson Free Press, asserting that raising funding for the museum is not the college's responsibility, adding that the governor has committed to kicking off the effort.
"... Barbour has indicated that he intends to take the next step and appoint a group of citizens from around the state to create the non-profit organization that will raise the money to construct and then operate the museum," Hogan wrote. "The governor has indicated to me his sincere interest in making this museum a reality and that he intends to begin this next phase as soon as the economy turns around."
The governor's office did not immediately return calls.
The college, meanwhile, still has the land reserved for the museum and "remains strongly committed" to working to make the facility a reality, Hogan wrote.
Last year, advocates for the placing of the museum in Jackson cried foul during a placement committee vote favoring Tougaloo, claiming committee leaders were steering the group toward the college as a predetermined site. Opposition pointed out that consulting firm LaPaglia & Associates selected Tougaloo after leaping over a host Jackson locations that occupied the majority of prospective locations on the firm's November 2007 Top 10 list. Tougaloo had ranked No. 10 on that same list.
Former Mayor Kane Ditto complained that LaPaglia & Associates had discarded downtown Jackson as a possibility by designing the museum for a pastoral setting.
Pete LaPaglia, now deceased, denied any influence from committee members in 2008, arguing that a suburb museum would enjoy more visitation than an urban facility.
Hogan defended the commission's decision, saying this week that Tougaloo "presented a compelling case" to the commission and followed the same guidelines as all the other competing entities.
"The consultants developed a well-defined criteria to which all interested entities had the opportunity to respond by an estimated deadline," Hogan wrote.
Nevertheless, financial stumbles have sparked hope in some city advocates that the city may be in better shape to take up funding the construction of the museum, possibly through a bonding process, should the non-profit fail to coalesce.
Hogan said Barbour has informed her of no plans "to reverse the decision of the commission and select another site," and hoped that "everyone ... would rally around the decision of the commission and work with the governor" to make the museum a reality.
Previous Comments
ID

150368

Comment

Ms Hogan im sorry i gotta do a rush limbaugh, I hope the fund raising efforts fail. Ms Hogan how dare you ask everybody to rally around a biased Process with you and other tougaloo grads stacked on the commission. I guess when HALEY is running for President Ms Hogan and Judge ruben anderson and Leroy Walker will do a commercial saying how barbour loves black people, he even spearheaded a museum for a Black college. I will not spend my money on this bogus Tougaloo civil rights Museum, i dont care how many tougaloo grads sat at a lunch counter. JSU students lost their lives.

Author

NewJackson

Date

2009-07-31T20:52:35-06:00
ID

150370

Comment

NewJackson, I agree with you to a point. Using your logic, though, the museum should be at JSU. Is this your thought? I argue for a downtown location to help the renaissance of downtown Jackson.

Author

2599

Date

2009-07-31T23:05:08-06:00
ID

150374

Comment

no its downtown but if their logic is that tougaloo suffered the most during the civil rights movement, people being killed is worser than people sitting at a counter.

Author

NewJackson

Date

2009-08-01T18:13:00-06:00
ID

150375

Comment

i think we all might agree that both locations have merit. but, if we look at the example of the national civil rights museum in memphis, its location in lower downtown - on their trolley line - is an attractive spot. if it goes to tougaloo, how many tourists, staying in or near downtown for a convention, conference, or other event, will drive out of their way (and don't kid yourself, it is a long way out to tougaloo) to visit? think smith robertson, the museum of muslim cultures, the art museum, the planetarium, thalia mara hall, etc and it should be obvious that it needs to be in downtown. i believe in another topic, itodd talked about a river walk area that followed town creek. and there's talk of an arena downtown? surely the powers that be will come to their senses and put this museum where it belongs.

Author

2599

Date

2009-08-02T01:50:33-06:00
ID

150376

Comment

Tougaloo has a lot to recommend it, but over time I've come to favor a downtown location. Since I was one of the most vocal defenders of the Tougaloo location on this forum before, it probably makes sense to say why. The question that I think is most important is: What is a civil rights museum FOR? Are we creating it to pump resources into a community, or are we creating it to make the historical record of the civil rights movement in Mississippi available to as many people as possible? If we're doing it to pump resources into a community, then both locations have equal merit. Tougaloo might even have more merit, because Tougaloo is a black institution, an institution whose history dovetails with the civil rights movement, and anything the State of Mississippi can do to preserve it, it should. Downtown is central to our community, but another $55M is not going to make the tipping-point difference, in a downtown that already has nearly a billion dollars of investment, like it would near Tougaloo. It would be an anchor for Tougaloo College. That's not insignificant. BUT... That's not what a museum is for. If our objective is to tell the story of the civil rights movement, then it has to be downtown. There aren't enough people who live near Tougaloo, there aren't enough accommodations near Tougaloo, there isn't even enough of a history at Tougaloo to provide the sort of comprehensive message that a downtown civil rights museum would send. Also, we need to ask ourselves what the character of downtown will be. A downtown that includes the Mississippi civil rights museum will be fundamentally different, in character, from a downtown that does not. It will tell a different story, and send a different message about what our values are. Putting the civil rights museum over by Tougaloo says, and Donna pointed out something like this when we had this argument some time ago, that civil rights is the sort of concern we would associate with a prestigious HBCU but not with the heart of our city. I think we need to ask what Jackson is and what Jackson is worth. And making the history of civil rights a beneficiary of, and central to, any further downtown development would send a powerful message. So I've reversed myself on this, and I'm sure I'll take some ribbing from both sides on that. But I do now think, with all due respect to the NAACP and other organizations that have recommended the Tougaloo location, that the civil rights museum should be downtown. And I'm glad that option seems to be at least beginning to emerge now, since it clearly wasn't on the table, as a practical matter, when the committee initially met.

Author

Tom Head

Date

2009-08-02T03:17:37-06:00
ID

150379

Comment

Tom Head has seen the light.

Author

NewJackson

Date

2009-08-02T10:00:50-06:00
ID

150383

Comment

well said, Tom!

Author

2599

Date

2009-08-02T23:16:33-06:00
ID

150627

Comment

i fully support the museum, no matter where it's located. NewJack, i think your philosophy of not supporting the museum because it's not at a location to your liking is idiotic. either you support it or you don't, it shouldn't matter if its at tougaloo, or jsu, or downtown. it's not like they put it at millsaps or something. tougaloo does have significance to the civil rights movement so i'm not offended by it's location there. i'm just not a subscriber to the philosophy that development in jackson has to be downtown in order to be effective. other parts of this city need development, and there are many examples of brustling cities that do not have everything concentrated in the downtown area. jackson really isn't that big at all, so to act like you would have to go on a safari to get to the museum from downtown is just nonsense, 2599. it's a 15 minute drive from downtown or hwy 80.

Author

eyerah

Date

2009-08-06T10:29:01-06:00
ID

150638

Comment

Eyerah i will say it again i wont support it neither will visitors because people that come to other attractions downtown will not go out of their way to see an attraction on a private college campus. Why is the state using taxpayer money to fund a development on a private college campus. Your logic is idiotic because like banquan said other cities have districts with everything in one place, thats why i support a downtown location over a one way in and one way out location. Tougaloo will benefit more than anybody and this museum should benefit everybody not just one community.

Author

NewJackson

Date

2009-08-06T14:58:27-06:00
ID

150644

Comment

Newjack the museum is going to be at Tougaloo and that's the end of it. Furthermore, you're coming to visit even if I have to come get you and bring you with me. All that useless hate is unbecoming of you. Sure, we have a few uppity people involved with Tougaloo who seems to unnerve many people. That is a vey small part of who we are. We were at the vanguard in taking down James Crow, Sr. in Mississippi,and are rightfully the place for the museum if we can come up with the money. Otherwise, I vote for downtown too. By the way, I agree with you and Baquan about Vick still being allowed to play football. He has paid his dues and should be allowed to resume work. I'll vote for banning Vick for dogfighting when we can ban all those racist southerners serving in Congrenss and the US Senate,and having the gall to questions someone else nominated for judge about so called racist statements.

Author

Walt

Date

2009-08-06T15:38:35-06:00
ID

150649

Comment

Its not hate walt its economics 101 i have nothiing but love for tougaloo i just think downtown is better. and i know you went to tougaloo so i forgive you for being biased lol.

Author

NewJackson

Date

2009-08-06T16:48:33-06:00
ID

150653

Comment

We should definitely support the museum no matter where it is, once it has a location. Otherwise our protest is against the civil rights museum itself rather than the location of it, and we find ourselves locking arms with the Dixiecrats. It's not like they're going to pick it up and move it to the other location if people don't go; TPTB will just interpret that as a sign that there isn't much demand for a civil rights museum, and gleefully continue to pass legislation that focuses more on the Confederacy. I do prefer downtown to Tougaloo now, but I'm going regardless. We need to support both downtown and Tougaloo in any case. Jackson as we know it can't survive without both.

Author

Tom Head

Date

2009-08-06T17:28:38-06:00
More like this story
More stories by this author
Like independent media outlets around the world, the Jackson Free Press works hard to produce important content on a limited budget. We'd love your help! Become a JFP VIP member today and/or donate to our journalism fund. Thanks for considering a JFP VIP membership or one-time support.