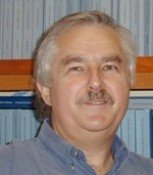 Jackson State University professor Dr. Jerzy Lesczcynski is one of 22 educators in the nation to receive the Presidential Award for Excellence in Science, Mathematics and Engineering Mentoring. President Barack Obama named the honorees yesterday, recognizing educators for their work in "furthering the educational advancement of our nation's young people and encouraging and inspiring our next generation of leaders," according to a White House press statement.
Lesczcynski received his master's and doctoral degrees at the Technical University of Wroclaw in Poland, and is now a professor of chemistry at JSU, He is also the director of the Interdisciplinary Center for Nanotoxicity, a National Science Foundation-funded program at JSU that allows undergraduate and graduate students to apply their education to experimental nanotechnology research and trains minority students, as well. It is the only center of its kind in the state.
In addition to his work at Jackson State, the professor writes for and edits numerous science journals and books, and is the founding editor-in-chief of "International Journal of Molecular Sciences," based in Switzerland.
Two other Mississippians are being honored for their teaching on the pre-college level: Amy Ellis of Starkville and Jeanette Simmons of Pontotoc.
Administrators and colleagues at the honorees home institutions nominate candidates each year for the award, which includes a $10,000 grant for recipients to use toward the advancement of their mentoring work. The White House will host a formal awards ceremony in the fall to recognize Lesczcynski and other honorees.
More like this story
More stories by this author