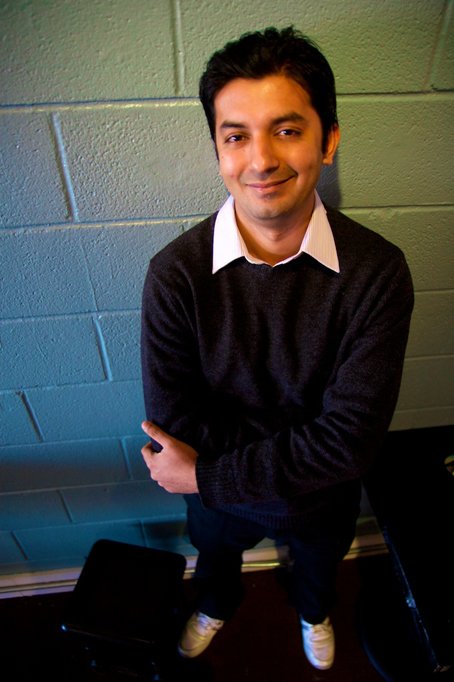 "I have always liked bacteria," Pratik Shah says, laughing. "That makes me look nerdy." But at 28 years old, Shah is no average nerd. He's the first doctoral candidate in Mississippi to receive the Raymond W. Sarber Award from the American Society for Microbiology for his streptococcus pneumonia vaccine research. Not only is this a national honor, but it's also a cash prize of $1,500. Not too bad for a guy who has only been in the States for five years.
Originally from Mumbai, India, Shah describes his birthplace as "kind of like New York City on steroids." Jackson's population of 180,000 was startling for someone from Mumbai, with 18 million residents.
"When I first drove through Jackson from the airport, I asked the taxi driver, 'Where are all the people?' " Shah says.
After receiving his master's degree in microbiology in Mumbai, Shah knew he wanted to come to the U.S. for his PhD.
"I come from a long line of doctors; medicine was always the subject of conversation at the dinner table," he says. "I wanted a good education, and America is the best place to get a PhD in microbiology."
One of the problems he encountered before coming to Jackson was the cost to apply for school. The currency exchange rate from dollars to rupees was very high, so Shah took a job teaching high-school biology. He enjoyed teaching science and often missed his own graduate classes to teach.
As an only child, it was difficult to leave his family and move to a new country. "When people first come to America, it's lonely," he says. After moving, Shah learned that an old high school friend and lab partner from Mumbai was also moving to Jackson. In 2005, Shah met Payal Vyas at the Jackson airport. "We were the only two people from Mumbai studying at the UMC graduate school," Shah says. "I don't believe in fate, but I believe it was fated that we should be together." The couple has been living together for three years now in Jackson and is active in the Fondren community and the Crossroads Film Society.
Currently, Shah works in the Department of Microbiology at the University of Mississippi Medical Center researching the streptococcus pneumonia infection, which kills about 41,000 people in United States and approximately 2 million children every year in the developing world.
"To treat the infection with an antibiotic, we must first learn the genetics of the bacteria," Shah says. "Every day in the lab we have the (ability) to manipulate a microorganism that has evolved over millions of years."
"It's the endless pursuit of knowledge," he says. "I absolutely love what I do.
More like this story
More stories by this author