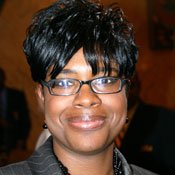 The House passed a voter ID bill Wednesday with a 77-44 vote.
House Bill 1533, "The Election Reform Act," is the first bill containing a requirement for state-issued photo ID to pass the House this session—though the bill did not leave the House without a fight and a pile of baggage.
The original bill exiting the House Apportionment and Elections Committee earlier in the session called for voter identification, but allowed forms of identification commonly used in other states, such as utility bills and work identification cards. But Herb Frierson, R-Poplarville, introduced a strike amendment, which Republicans championed, that demanded voters re-register and obtain state-issued photo identification.
Republicans argue that photo ID would reduce voter fraud, though many Democrat House members argue that most voting fraud involves absentee ballots, which requires no ID. Black Democrats argue that a mandatory requirement of photo identification will create one more hurdle for senior citizens and minorities to jump through, and point to reports showing seniors and minorities are the most likely to not have state-issued ID.
Some House members said black representatives voted to allow the original bill out of committee with an agreement from white Republican representatives that they would not attempt to amend the bill and open the door for more restrictive ID requirements.
Jackson Rep. Adrienne Wooten argued that some members had misled some committee members to get the bill to the floor for a vote, and chided black representatives for allowing the bill out of committee.
"For those who voted (this out of committee), you knew what it was when you introduced it. You should've thought about it. And you turncoats: … stand up and take off the façade. Because you've been found out now," Wooten said, adding that Republicans had failed to cite a single case of voter fraud that could have been dispelled with voter ID. She also condemned photo ID supporters for not being open about the "ulterior motives" of disenfranchising black voters.
Even Jackson Rep. Credell Calhoun, who authored the bill, disowned the bill's latest incarnation.
"Picture ID will impede people going to the polls and voting," Calhoun said. Ӆ You have to vote against it because it's going to disenfranchise too many people that we've been trying to make sure have an opportunity to vote."
Democrats did succeed in piling new amendments that returned suffrage to first-time offenders of non-violent crimes.
Apportionment and Elections Committee Chairman Tommy Reynolds, D-Charleston, pointed out that an 18-year-old who writes one bad check never gets to vote for the rest of his life, while those convicted of more serious crimes can easily approach the polls.
"You can still (get drafted) and die for your country. You can sure pay your taxes, but you know what? You can't vote. … That's not the kind of thing we want in this state. Cocaine sellers who sell 1,000 pounds of coke can vote, but not people who write bad checks," Reynolds said, speaking on the amendment that passed with a 74-48 vote.
The House also adopted amendment No. 5 with a 65-55 vote, which restored early registration to the bill so that a would-be voter may register three days before an election to vote, as well as an amendment excluding seniors born in or before 1944. House members also approved an amendment to the bill that brought early voting to the state, with voters eligible to cast their votes 20 days before the election.
Some of the amendments could prove to be poison pills. Republicans, such as Secretary of State Delbert Hosemann oppose early voting. Rep. John Mayo, D-Clarksdale said the biggest piece of poison dooming the bill could prove to be the requirement for state-issued voter ID, which goes above federal requirements.
"I think what may catch it on the federal level is that it has to be a state-issued card, as opposed to your employee identification card," Mayo said.
Rep. Ed Blackmon, D-Canton predicted that "the U.S. Justice Department will not approve this legislation."
More like this story
More stories by this author