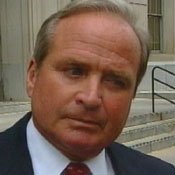 The 5th U.S. Circuit Court of Appeals partially overturned the convictions of Mississippi attorney Paul Minor and former judges John Whitfield and Walter "Wes" Teel Friday. Jackson Free Press readers will recognize Minor as the attorney convicted in 2007 for federal bribery and honest services fraud. Critics scream that Minor was out to install pro-plaintiff judges, and they may have a point—but that, in itself, was not illegal.
Minor and his attorneys argue that prosecutors altered jury instructions to rule out a specific and clear example of an exchange of services that indicates the classic idea of corruption. Prosecutors stuck to that traditional quid pro quo requirement in an earlier criminal case against Minor and the judges and discovered that the jury wasn't convinced corruption had actually occurred.
But things were different in 2007, when Wingate essentially said don't bother with an example. You can still convict them, he said, so long as you feel like it was corruption.
What Minor did was guarantee loans for the judges, and critics say he left himself open to allegations of corruption when his cases appeared before the Democratic judges whose campaigns he helped finance. But it takes more than that to prove corruption.
Prosecutors argued that it wasn't important to lay before the jury proof of a "this-for-that" kind of conversation between Minor and the judges, that all they had to prove was that the judges were in a position to give Minor what he wanted in return for his generosity.
But this is the same kind of financial sweetness offered by anybody who has ever given money to the U.S. Chamber of Commerce. What does the Chamber and its offshoots do but pour gobs of cash into the campaigns of judges who typically side against plaintiffs in suits? The ploy was so effective in Mississippi that one Supreme Court researcher couldn't find a single case the court reversed in favor of plaintiffs between 2004 and 2008.
The Chamber, like Minor, had no proven plan to aim judicial bias to any specific court case. The most you can say is that he wanted influence over as many of them as possible. No, that's not good. But what's the difference between some lawyer trying to generally install pro-plaintiff judges and the Chamber installing pro-defense judges? Not too much—which is why the 5th Circuit may have rendered the decision it did.
We need a better way to chase corruption than blanket laws that can be laid over most anybody, and equal and fair application of the laws that are on the books.
Previous Comments
ID

154328

Comment

This editorial seriously misrepresents both the jury instructions and proof in the Minor trial and the 5th Circuit's decision. As reported in the 5th Circuit's opinion: "The jury instructions required the Government to prove that appellants entered into 'a corrupt agreement for Paul S. Minor to provide the particular judge with things of value specifically with the intent to influence the action or judgment of the judge on any question, matter, cause or proceeding which may be then or thereafter pending subject to the judge's action or judgment." In other words, the jury was instructed that the Government had to prove that each judge agreed to do *some* future favor for Minor in return for Minor's loan guarantees - loans that Minor eventually paid off and that the judges themselves clearly had no intention of repaying. Minor's argument was that the Government should be required to prove that he paid bribes in return for *specific* favors - i.e., that it was not in enough to prove that he paid bribes in return for then-unknown future favors. In Minor's view, as long as he and the judge did not agree upon the specific favor at the time the bribe was made, he is "innocent" - i.e., purchasing IOUs for future judicial favors is perfectly legal. The 5th Circuit correctly held that Minor's view of the law is not the correct one - and this editorial's claim that the jury was instructed that they could convict Minor "so long as you feel like it was corruption" is nonsense. The editorial also fails to acknowledge the limited nature of the 5th Circuit's ruling. The "federal program bribery" counts were overturned on the ground that the bribes didn't relate to any action by the judges in connection with a program that received federal funds - i.e., the court did *not* hold that bribery was not proven, it simply held that the bribery couldn't be prosecuted federally. The bribery could and should be prosecuted in state court - but, of course, it will not be because Jim Hood will not do it. The RICO counts that were affirmed were also bribery counts. The court held that these charges were proven by the government and that the jury was properly instructed. I find it incredible that anyone with even a modicum of common sense can take issue with this portion of the decision, much less portray Paul Minor a political prisoner. As is recounted in the opinion, Paul Minor guaranteed large loans for these judges, the judges clearly had no intention of ever paying the loans off, and Paul Minor eventually paid the loans off. These loans were never disclosed in campaign finance reports, as they should have been as a matter of state law. In fact, Minor and the judges not only failed to disclose these dealings, but actually went to great lengths to conceal them, involving or attempting to involve various intermediaries to funnel the money between Minor, the banks, and the judges. Minor then filed cases in these judges' courts, and the judges took suspicious steps to circumvent ordinary procedures to make sure that Minor's cases were assigned to them - rather than recusing themselves from Minor's cases, as they should have done as a matter of judicial ethics. Again, Minor's relationships with these judges were not disclosed to opposing litigants; instead, Minor engaged in ex parte conversations with the judges while the cases were pending. Ultimately - surprise, surprise - the judges ruled in favor of Minor or bullied the opposing party into an unfavorable settlement by making clear that he would rule for Minor. None of the above is seriously disputed. The only factual issue that is disputed is whether bribery can be inferred from these facts. I think any sane person would say yes, particularly given Minor's and the judges' efforts to conceal their dealings and failure to disclose them to opposing parties or in campaign finance reports. Thus, the 5th Circuit affirmed multiple bribery counts and overturned the federal program bribery courts on technical/jurisdictional grounds only. Nonetheless, the editorial speculates that "the 5th Circuit may have rendered the decision it did" - i.e., a partial reversal - because it believed that Minor's secretive, criminal dealings, which he made every effort to conceal, are akin to ordinary, fully disclosed campaign contributions by the U.S. Chamber of Commerce. This comparison and speculation is absurd on its face and, once again, fails to face up to facts about the Minor case that are not seriously in dispute. Had Minor simply made open political campaign contributions to the judges - rather than funneling $ to them through secret back-channels, which the judges then used for their own personal purposes - he never would have been prosecuted. No serious newspaper would dare make this sort of specious comparison; all I can say for this editorial is at least it doesn't invoke the tired, old "political prisoner" rhetoric I've seen before in this rag.

Author

williemcgee

Date

2009-12-16T13:54:44-06:00
ID

154346

Comment

No. What Minor did was PAY OFF loans for judges. The Jackson Free Press will publish anything that looks pro Paul Minor. Read http://www.nancyswan.com. Minor was my former attorney and John Whitfield was my former judge. Once you know the full story you will have no doubt that Minor is guilty of judicial bribery.

Author

Story Teller

Date

2009-12-17T09:15:11-06:00
ID

154354

Comment

Story Teller, first don't bother trying to shoot the messenger here. It's not the 5th Circuits of all circuits was going to overturn bribery charges on a Democratic fundraiser and trial attorney if the charges had merit. We tried to explain the problem with the bribery charge for a long time, and many partisans wouldn't listen. Now the 5th Circuit has confirmed what Adam has reported for a long time -- and he's basically been the only reporter in the state to tell the whole story. Bottom line: Paul Minor apparently did some really disgusting stuff, and clearly hoped to make nice with elected judges so they would be nice to him and his cases. No question. The problem here is that the federal government tried to twice to prove bribery under the law, and could not. The fact that he ended up in prison for many years anyway, and Northeast Jackson darling Ed Peters has immunity for trying to broker a million-dollar bribe with a judge, or even that Dickie Scruggs (who didn't seem to give a whit about the party he tried to influence) is in prison for much less time says a lot about how broken, and biased, this system was. As much as some of you want to twist what the JFP has reported because you don't like that we were right about the bribery part, the JFP does not have a dog in the Paul Minor hunt. To my knowledge here, no one at the JFP has ever met the guy, and he kinda sounds like a schmuck to me. The problem is and always has been political prosecution by partisans of one side who want to go after the other side for things that their side has done, too. It's a political game, and needs to be called out such (just as we called out the game that Democrats in the state played when they put Mitch Tyner up to run as a Republican against Haley Barbour; when they pretended to introduce a stronger anti-abortion bill in order to kill it; when Ronnie Musgrove invited the 10 Commandment rock over from Alabama to live in the governor's mansion). We hate partisan games, and we call them when we see them. Get used to it. As for Minor or anyone else, convict them fair and square under the law. I'm all for it. That didn't happen in this case on the bribery charges. (We'll leave it to the U.S. Supreme Court to decide if it the other RICO charges are constitutional.) Now, I understand that there are right-wingers in the state who want to pretend that all the judicial corruption in our state started with Paul Minor and his (presumably Democratic) friends. This is a crock of sh!t. The problem we have is that judges are elected, and the game is how to influence them with money and beyond. Barbour plays this game superbly, and so has the U.S. Chamber with its innocuously named groups that have funneled money into state judicial campaigns in order to elect judges that would overturn successful lawsuits against corporations. The problem here is much, much bigger than Paul Minor and friends, and any partisan who tries to pretend differently is being dishonest.

Author

DonnaLadd

Date

2009-12-17T10:46:46-06:00
ID

154355

Comment

willie, it sounds a bit like you're licking your wounds and trying to blame me and the JFP for it, which is neither here nor there to me. I know this decision is hard for some of y'all after all the rhetoric under the bridge. The most telling thing you said, though, is this: The only factual issue that is disputed is whether bribery can be inferred from these facts. "Inferred" is an intriguing word. For all the reasons already stated, the problem with this federal case has always been that bribery was "inferred," but not "proved." And that isn't enough: wasn't the first time Lampton tried the case and shouldn't have been the second time. I agree totally that Minor seemed bent on influencing the judges. I think that is horrifying. I think it's horrifying when Barbour does it his way, and when the U.S. Chamber does it their way (and, yes, secretively. Do your homework. Even the Ledger reported that part), or any outside liberal group does it their way. Unlike the governor, I favor very strong campaign-finance laws and enforcement, no matter who violates them. But it is the system we have set up in the state because this influence of judges has always benefitted the people who managed to pull it off the best. It is the game. The game needs to be changed. Meantime, it doesn't make a lick of sense to send Paul Minor away for nearly 20 years selectively for something that so many people have done and that is an "honored" tradition in our state. And you sure can't do it on a charge that isn't proved, but "inferred," as you say. That's scary. Change the law if you want it stronger, but don't try to witch hunt, cherry-pick and shoehorn certain violations into a stronger case than it is. That's not the American way. Or shouldn't be. We report accurately on this case because something very large is at stake in a system when one part runs amok as horribly as the Bush administration's U.S. attorneys did in order to stop Democratic cash from flowing. Too much cash flows, no doubt, but this ain't the way to stop it. As for Hood pursuing convictions, hasn't the statute of limitations run? (Attorneys?) And what specific Mississippi laws are you suggesting he be convicted under? I ask for the sake of discussion, but you may well be right that it belonged in state court if there was a strong enough case (although knowing the weakness of our laws on anything corruption-related, my hopes aren't high that you're right.)

Author

DonnaLadd

Date

2009-12-17T11:01:14-06:00
ID

154365

Comment

Ms. Ladd, either you've not actually read the Fifth Circuit's opinion or you're in denial. The Fifth Circuit did *not* overturn any bribery conviction on the ground that bribery was not proven. The court - quite correctly - threw out the "federal program" bribery convictions because the bribery that *was* proven had nothing to do with any federal program. It is simply incredible that both you and this Editorial continue to imply that the Fifth Circuit found some "problem" with the proof of briber for the jury instructions when that clearly is not the case - the partial reversal was based on this rather technical, jurisdictional point, while Minor's convictions on other counts - also based on proof of bribery - were affirmed. The RICO convictions - which the Fifth Circuit affirmed - are also based on proof of bribes. My use of the word "inferred" would not be terribly intriguing to anyone who has the foggiest idea of how a criminal prosecution - or any trial, for that matter - works. It was perfectly reasonable for the jury to infer that Minor bribed the judges based on the totality of the largely undisputed facts proven at trial - e.g., Minor guaranteed large loans for the judges; the judges had no intention of repaying the loans; Minor eventually repaid the loans for them; on more than one occasion, Minor sought to conceal the payments by funneling the $ through 3rd parties; the payments were never disclosed, either on campaign finance reports or to opposing litigants in cases pending before the judges; the judges went out of their way and contrary to established procedures to get Minor's cases transferred to them; Minor engaged in improper ex parte communications with the judges; and, unsurprisingly, the judges ruled in Minor's favor under suspicious circumstances. From all this, it is hardly a stretch to infer that Minor bribed the judges. I'm not sure what you mean when you say that the bribes were "not 'proved.'" Do you mean to suggest that a bribe is "not 'proved'" unless the feds uncovered a written agreement between Minor and Teel, stating: "I, Paul Minor, agree to give Wes Teel $ in return for future rulings by Wes Teel...."? In case you are not aware, Ms. Ladd, criminals rarely enter into such written agreements. Similarly, drug dealers do not enter into agreements to distribute drugs; nonetheless, conspiracies to distribute are proven through evidence of the parties' conduct. Bribes are almost always proven, as they were in this case, by strong circumstantial evidence. And, again, the Fifth Circuit took no issue with the substantive proof of bribery in this case - rather, it reversed the convictions for "federal program" bribery on the technical/jurisdictional grounds that the bribes did not involve federal programs. As for your continued comparisons between Paul Minor and the Chamber of Commerce, I challenge you to identify - specifically - any action by the Chamber that even remotely compares to what Paul Minor was shown to have done in this case. The Chamber certainly makes large donations to judicial campaigns, all of which must be disclosed in campaign finance reports. I understand that the Chamber has also made large donations near the end of campaigns so that the donations are not required to be disclosed until after the election takes place - nonetheless, they are disclosed in a manner consistent with the law. Whatever your opinions about campaign finance laws and donations to judicial campaigns, though, I don't see how you can compare such donations to Minor's secret payments to judges, which he made every effort to conceal and failed to disclose to opposing parties in cases pending before those judges. Whatever you may think of it, there is, under current law, a perfectly legal way to influence the composition of the state judiciary. That's what the Chamber does. That's most certainly *not* what Paul Minor did. As for Hood's failure to prosecute Minor (or, for that matter, Scruggs et al.), it should be no surprise that *bribing judges* is a crime not only under federal law but also under state law. Miss. Code 97-11-11. The statute of limitations probably has run *now* that Hood has sat idly by, doing nothing in the 6+ years since Minor et al. were indicted. That's hardly an excuse for his failure to act when their actions first came to light. As for the "licking your wounds" comment, trust me, I'm not licking any wounds. The Fifth Circuit affirmed Minor's RICO conviction and that he was properly convicted of bribery - just not "federal program" briber - and it is unlikely that he will see any reduction in his sentence based on this decision. Thus, a lawyer who bribed judges will be going to jail for a long time. As someone with no special interest in this case other than as a member of the Bar who feels that attorneys who bribe judges should go to jail, I am satisfied with that.

Author

williemcgee

Date

2009-12-17T13:38:11-06:00
ID

154367

Comment

willie, you're choosing your words in an interesting, if unconvincing, way. In fact, your post argues exactly for what we have said when read carefully. Obviously, you and others (and perhaps I) believe that Minor wanted to sway the judges he helped. Many people define that as "bribery." The issue here has always been whether the bribery *he was charged with* was proved. That is what is on the table. It makes not a lick of sense legally to say that, "well, he clearly meant to bribe the judges so this court should convict him of it even if they can't prove what they charged him with." This is the whole point: This court, twice, did not prove that he committed the crime he was charged with, on the bribery end of things. With the judge's help, they shoehorned it through the second time, and they did not make the same effort to go after other people who have done similar things. As for the Chamber, you are in denial. First, you said the Chamber hasn't given money to our judges in a "secretive" way. That was wrong. Now, you're trying to say that their efforts to buy judges into chambers who would not allow damage awards to stand in very horrible circumstances for plaintiffs doesn't compare to what Minor did. Well. Everyone is entitled to their opinion, but that is exactly what you're arguing now: your opinion. It's not our facts; it's about the fact that you don't like what we've reported. That's an opinion, and that's fine, but don't try to turn it into something that it's not. And, I will note that you are still arguing that this should all ride on what we should all "infer." Thank God our courts don't work that way. Should we also "infer" that former U.S. prosecutor Tom Dawson had an unethical goal in mind as he worked on state corruption cases and then quickly helped write a book about them? I'm not inferring that, although some seem to be. And if we do "infer" it, so what? You're arguing semantics here, but the facts are what they are. The federal government could not prove its bribery charge against Paul Minor.

Author

DonnaLadd

Date

2009-12-17T13:54:04-06:00
ID

154369

Comment

Here's more on the U.S. Chamber's stealth campaign to elect judges. BTW, willie, I can easily see and state that what Paul Minor did was clearly wrong, even if Lampton couldn't prove he violated the federal bribery laws. I can also see that what the U.S. Chamber did here and elsewhere was wrong. Curious: Are you capable of seeing wrong on "both sides"?

Author

DonnaLadd

Date

2009-12-17T13:58:49-06:00
ID

154374

Comment

Like I said, once you know the whole story including my fifteen years with Minor and his law firm partners, you have no doubt that Minor was bribing judges. I have him on audio taping telling me about a bribery scheme. He is where he needs to be, in prison and for much more time than he was originally sentence. Unlike Scruggs, Minor still claims that what he did was proper and ethical. At least Scruggs apologized, recognizing that what he did was wrong. Minor'license was only suspended. He will get out and continue where he left off because our law are a sham. There is one set of laws for the rich and powerful and another for the rest of us.

Author

Story Teller

Date

2009-12-17T15:16:33-06:00
ID

154375

Comment

Story Teller, it sounds like Dunn Lampton should have put you on the stand. I agree with you that our laws are a sham; that's what we've been saying all along.

Author

DonnaLadd

Date

2009-12-17T15:31:37-06:00
ID

154376

Comment

Ms. Ladd, the feds proved bribery, the jury convicted, the Fifth Circuit affirmed that bribery was proven to a properly instructed jury. I don't know what else to say about that. Re my earlier question, I'd be interested to know your opinion: Is it necessary in your view to find a written bribery agreement before bribery is "proved"? If that were the law, bribery prosecutions would be virtually nonexistent. Also, could you state succinctly your understanding of the Fifth Circuit's ruling. I've pointed out several times that the partial reversal turned on a narrow, jurisdictional point - i.e., a federal program was not involved. Yet I feel as though you continue to insist that the court found some "problem" with the substantive proof of bribery. It should be apparent to anyone who has read the opinion that that is not the case. You've still yet to identify anything specifically that the Chamber has done that compare's to Minor's crimes. If you can cite an instance in which the secretly funneled money to a judge for the judge's own personal use and then went to great lengths to cover it up - I'll admit I'm wrong. Otherwise, this comparison is just absurd. [I see you've now posted a link to a press release re Public Citizen report. Setting aside for the moment the fact that nothing from Public Citizen should be taken at face value - since it is after all, at best, the plaintiffs' bar's equivalent of the Chamber of Commerce, and I'm sure, you and your paper would never take a Chamber publication at face value - this report still seems to do no more than highlight the folowing: In some states, the Chamber ran "issue ads" attacking certain judges, the Chamber apparently took the position that their funding of the adds needn't be disclosed under state campaign finance law, and some courts subsequently interpreted state campaign finance laws to require disclosure of such funding, ruling against the Chamber. I see nothing here about funneling money to judges in order to pay for houses, etc., as Minor did. Nor do I see anything at all showing that any judge who benefited from the Chamber's ads was expected to or did rule in favor of the Chamber or its members as payback for the ads. This comparison remains nonsense.] Re your continued critism of "infer": Juries infer facts all the time from proven circumstantial evidence. This is hardly controversial stuff. There are literally hundreds of criminal cases holding that criminal intent may be inferred from circumstantial evidence. Here, I think it's entirely proper to infer an intent and agreement to bribe from, among many other clearly proven facts, the fact that Minor and the judges went to great lengths to conceal the payments rather than disclosing them to opposing litigants. I have no insight into Tom Dawson's state of mind as he worked on these prosecutions or his motivations in writing a book. If I were him, I don't think I would have written the book, at least not this soon. On the other hand, the "ethics" of his doing so seem, at worst, ambiguous - my understanding is that most people think there is no clear, ethical rule against his writing a book about the case. Certainly, there is nothing illegal about it. Bobby DeLaughter wrote a book about the Byron De La Beckwith prosecution, and I don't recall too much, if any, squawking about it. I believe all the OJ prosecutors did, too. RFK wrote about investigating Jimmy Hoffa, his work as Attorney General, and the Cuban Missile Crisis. And, of course, numerous politicians of both parites have written memoirs in which they profit handsomely from writing about their public service. Bill Clinton, George W., etc., etc., etc. I'm sure even Pres. Obama, that post-partisan, new kind of politician, will do so one day. So I wouldn't have written the book, but I seriously doubt that Dawson violated any rule of professional ethics by doing so, and it certainly isn't illegal. Frankly, I don't know what your point is re Tom Dawson. Good stuff. You're right: "the facts are what they are." Our difference of opinion seems to be that I think those facts are more than sufficient to support, if not compel, an inference of bribery while you do not - or else you do not believe that bribery can be proven without a written 'Bribery Agreement,' I'm not sure which. I think my main point is that you - and the Editorial - ought to at least acknowledge that the Fifth Circuit agrees with my view of the facts rather than attempting to portray a partial reversal on technical/jurisdictional grounds as some sort of vindication of Paul Minor, political prisoner. I've enjoyed it. I hope you'll take the time to answer the two specific questions I've posted above, although I'm sure you're busy. I should get back to work myself now. Have a good afternoon.

Author

williemcgee

Date

2009-12-17T15:35:12-06:00
More like this story