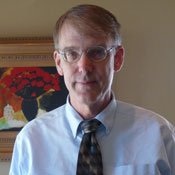 Mayor Harvey Johnson Jr.'s two new appointments to the Jackson Public Schools Board of Trustees became official Nov. 25 when the Jackson City Council confirmed both with unanimous votes. Johnson had pushed the Council to approve former JPS educator Kisiah Nolan and retired cardiologist George Schimmel quickly so that the two could take advantage of state school-board training this week.
Ward 6 Councilman Tony Yarber, who is the principal of Marshall Elementary, was barred from voting out of a conflict of interest and did not attend the confirmation hearing.
Schimmel serves on the boards of the Mississippi Parent Teacher Association and the Jackson chapter of Parents for Public Schools. Nolan, a Tougaloo College graduate, spent 38 years working with JPS, first as an elementary school teacher, then as a principal and later as the district's assistant superintendent for elementary schools. She retired in 2001 but has mentored JPS principals and worked with after-school programs since her retirement.
Council members questioned the nominees for nearly two hours. Many questions focused on issues—like urban blight around schools and the district's lack of diversity—over which school-board members have limited control.
Council President Frank Bluntson acknowledged as much to Schimmel: "This is the only time that members of the council have anything to do with the school board, so that's why you hear all these questions that you all can't do anything about."
Addressing a more timely concern, Bluntson asked Nolan whether she believed in "micromanaging" the superintendent. Board meetings regularly last more than three hours, with board members questioning and occasionally criticizing JPS Superintendent Lonnie Edwards and his staff. In September, the board rebuffed Edwards on a number of personnel moves, taking no action on his recommendations for two top administrative posts and rejecting suggested pay raises.
Nolan answered that she was un--equivocally opposed to different entities overstepping their bounds. "The superintendent is responsible for the day-to-day operation of the district," Nolan said. "The board is the policy-making body."
In addition to shaping the board's supervision of Edwards, Nolan and Schimmel will influence the board's direction on the policy matters that are its normal purview. The board is currently considering a policy that would require any new district employee to establish or prove their residency in Hinds County within 30 days of accepting a JPS job. The advantages of a residency requirement, the proposed policy notes, would be ensuring that district payroll feeds the local tax base and that employees have a deeper stake in the district's success.
Schimmel told the Jackson Free Press that he would oppose such a requirement.
"My primary goal will be to hire the best teachers and administrators that JPS can hire," Schimmel said. "I would not favor any policy that would limit our ability to hire the best and brightest."
Nolan was skeptical of the proposed residency proposal.
"I would like to hear the rationale," Nolan told the JFP. "We'd like people to help with the taxes. I hate to see people earning money in Jackson and then taking it out, but we also need to be able to have the most qualified applicants in any situation. It really needs to be competitive."
Both new board members also oppose reinstating corporal punishment, which Board President Sollie Norwood has advocated.
"I believe there's limited data to suggest that it's beneficial overall," Schimmel said. "There are alternative means of discipline that work as effectively. Some children come from abusive households and it's not an effective way to reach those children."
"I think the better thing would be to bone up on our classroom management skills," Nolan said.
The third JPS board seat up for appointment is currently occupied by Jonathan Larkin, whose term expired in 2006.
Johnson said Nov. 17 that he wants Larkin to continue serving for another year and a half, when his second term—if he had been reappointed in 2006—would expire. He did not bring up Larkin's name for confirmation on Wednesday, however, and could not provide a date for Larkin's hearing when Ward 2 Councilman Chokwe Lumumba asked for one.
Previous Comments
ID

153927

Comment

Congratulations to the new appointees to the School Board of Trustees, they sound like progressive thinkers who will be an asset in the community. Physical/Corporal Punishment of children in schools is Illegal in 30 states, mostly due to the risk of lawsuits from paddling injuries to children. Our National most prominent and trusted Children's Health and Education Organizations have issued official position statements OPPOSING Physical/Corporal Punishment of Children in SCHOOLS including The American Medical Association (AMA), The American Academy of Pediatricians, The American Academy of Child and Adolescent Psychiatry, The American Academy of Family Physicians, The American Bar Association, The American Humane Association, The American Psychiatric Assocation, The American Psychological Association, The American Public Health Association, The American School Counselors Association, The National Association for the Advancement of Colored People (NAACP), The National Mental Health Association, The Natioal Parent Teacher Association (PTA), The National Education Association (NEA) and Prevent Child Abuse America among others. The cost to Abolish Physical/Corporal Punishment of children in All Schools is $0.

Author

KidsRpeople2

Date

2009-12-02T19:09:34-06:00
ID

153986

Comment

I know both appointees and I am very hopeful that their presence will enable JPS to avoid the "rush to the bottom" that is typical of urban school districts on the heels of White flight. With the threat and reality of falling budgets the typical knee jerk reaction of less progressive urban school boards has been to cut the frills (art, music, advanced placement courses, music), concentrate on the basics and hunker down to resist the inevitable (however usually short lived) storm of protests from those pesky parents. Parents who think the frills create excellence and the basics are ever the enemy of the best. I trust that we will soon see an end to marathon board meetings, re-instatement of standing board agenda items to allow parents groups to address and report to the board monthly, expansion of the Montessori Program to additional grades and schools, and using district funds to pay AP Course testing fees among others. Good job Mayor Johnson and City Council.

Author

FrankMickens

Date

2009-12-04T00:42:53-06:00
More like this story
More stories by this author