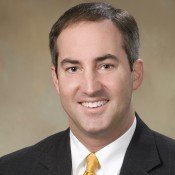 As chairman of the Mississippi Republican Party, Brad White is on a mission: He's going to put a voter ID initiative on the ballot in November 2010. To accomplish that goal, he needs 100,000 signatures from registered voters by Oct. 1.
"As much support that voter ID gets around the state, in order for it to get on the ballot it's going to have to be handled much like a campaign," White told reporters yesterday at a news conference.
Long a hot-button issue in Mississippi, conservative Republicans have built voter ID into their campaign platforms. Secretary of State Delbert Hosemann has been the issue's most vociferous proponent, frequently arguing that voter ID will prevent voter fraud. When it comes to providing evidence of that fraud, however, Hosemann and other proponents usually point to issues with absentee voting, which would not be solved through enacting voter ID at the ballot box.
In the last legislative session, a House voter ID bill was defeated in the Senate, surprisingly by majority Republican votes. The bill, which would have allowed for non-photo forms of identification, such as utility bills and pay stubs, also introduced the idea of early voting to the state. All of those "unnecessary and unmanageable" items (per Hosemann) made the bill thoroughly unpalatable to Republicans.
Those same items, of course, would make voting easier and facilitate vote tallying.
Opponents of voter ID say that such a bill would give voters another hurdle to jump before they can vote. They argue that minorities, youth and senior citizens—who generally vote Democratic—would most often be the ones intimidated and excluded by the new requirement.
"They've never been able to offer a solid case where an ID requirement would have been useful because preventing fraud is not their goal," NAACP President Derrick Johnson told the Jackson Free Press in December 2008. "This is all about disenfranchising voters, not cleaning up voting."
Still, because it's a Republican issue, White has taken up the initiative gauntlet thrown by Sen. Joey Fillingane, R-Sumrall, last January, when Fillingane filed to get the issue on next year's ballot. White has a head start, with some 20,000 signatures already secured.
As Mississippi's keeper of the voter ID flame, White is blanketing the state, petitions in hand, leading local voter ID drives, speaking at GOP clubs, raising funds to get voter ID on the ballot.
"It's time to put a stop to voter fraud in Mississippi," states the state party's Web site in emphatic red capital letters.
I can't help but wonder, though: Is it an important issue, or just a distraction? With the mountains of issues facing Mississippians (poverty, unemployment, drop-out rates, teen pregnancy, obesity—the list never gets shorter) does voter fraud even make it to the top 10 issues facing the people of the state?
Previous Comments
ID

150442

Comment

You know, when you lump this together with White's refusal to say anything unkind about white separatists, and his gushy praise of "lilywhites" leader Wirt Yerger (who is now one of the random talking-heads that loads up on the MSGOP web site's front page), a pattern starts to emerge.

Author

Tom Head

Date

2009-08-04T12:28:08-06:00
ID

150444

Comment

Thanks JFP! I needed to regurgitate that deep-fried calorie ridden lunch I just had.

Author

dd39203

Date

2009-08-04T12:48:24-06:00
ID

150450

Comment

2010 is an off year for federal elections. The GOP hopes to use the Voter ID initiative to drive their voters to the polls in november of that year,particularly in the First Congressional District, where incumbent freshman Democrat travis childers is being challenged by alan nunnelee.If the republicans had wanted voter i d they could have voted it into law last session.instead, they held it back,in order to throw red meat to the so called base next fall.

Author

chimneyville

Date

2009-08-04T14:48:00-06:00
ID

150451

Comment

I have no problem with voter id. Not that voter fraud a big problem but I just don't see the opposition to it. You have to show a photo id for just about everything else why not for voting?

Author

BubbaT

Date

2009-08-04T15:04:44-06:00
ID

150452

Comment

That's smart. There are lots of Dixiecrats in District 1 who are still ticked about the end of Jim Crow, and will relish this rare opportunity to take a swipe at voting rights even if they have no idea what the bill will actually do. Gotta hand it to Brad White: he knows his base. Bubba, there are some legitimate arguments in favor of voter ID, but I suspect most of the people who are really passionate about this issue--the people who will show up and vote just to support it--have more...general...voting-related concerns.

Author

Tom Head

Date

2009-08-04T15:05:03-06:00
ID

150454

Comment

In Mississippi, it's so obviously racist. In Kentucky, everyone showed ID and no one complained. Mississippi really does have far to go on race.

Author

Ironghost

Date

2009-08-04T15:16:02-06:00
ID

150455

Comment

This literally makes my stomach turn. This voter ID plan is a thinly veiled attempt to disenfranchise voters in Mississippi. I wish the Dems spent just as much time making voting easier, with measures such as early voting.

Author

dd39203

Date

2009-08-04T15:21:13-06:00
ID

150456

Comment

ealy voting was included in the voter i d bill that the senate could have voted into law. the Republican leadership in the Senate rejected that provision as well.

Author

chimneyville

Date

2009-08-04T15:27:53-06:00
ID

150458

Comment

Of course. That doesn't achieve their base's objective of suppressing black voter turnout. Hosemann gets props for at least supporting early voting as part of his proposed voter ID plan, but that's clearly not what the "lone voices crying out in the wilderness" want.

Author

Tom Head

Date

2009-08-04T15:37:52-06:00
ID

150459

Comment

Tom- how does voter id suppress black voter turnout? Black voters don't have ids?

Author

BubbaT

Date

2009-08-04T15:40:43-06:00
ID

150460

Comment

Folks who don't own cars, and ergo don't have reason to get driver's licenses, are far more likely to be black than white. Not likely to suppress voter turnout in urban areas, but it could hit sections of the Delta pretty hard, particularly if the alternate-ID clauses are not generous. (Hosemann, to his credit, did propose better alternate-ID standards than, say, Indiana.) But mainly, I think what is going to stir up the Dixiecrats in District 1 is the idea of suppressing turnout, whether it actually does so or not. I will say that looking at how little it has done in other states, I would not get my hopes up too much if I were them. Then again, none of those other states are as poor, or as rural, as Mississippi.

Author

Tom Head

Date

2009-08-04T15:44:56-06:00
ID

150462

Comment

See, despite the fact you can't open a bank account without ID, it's safe to vote without it. I suppose looking for logic in politics is pointless, but I keep hoping one day someone will surprise me.

Author

Ironghost

Date

2009-08-04T16:55:40-06:00
ID

150464

Comment

Iron, lots of things in this country take ID to accomplish. Many forms of ID, such as a utility bill or a pay stub, are acceptable for most of those activities. I'm at a loss, though, to find another activity that has as much at stake as voting, with such a loaded history, and that also has federal law behind it, mandating that states do everything in their power to make it as easy as possible to accomplish. That law, BTW, was enacted after states—like Mississippi—did everything in their power to disenfranchise certain specific voters. Ultimately, IMHO, it comes down to whether voter ID will actually accomplish anything. So far, proponents have come up with such few examples of actual voter fraud that will be alleviated by this bill that the amount of energy the state GOP is expending on it is completely out of proportion. Unless, as has been suggested here, the motives have nothing to do with voter fraud at all. I am not suggesting that voter ID is a "bad" concept. However, the Mississippi GOP is reaching for its justification, making them appear as if they simply want to make voting more difficult. Again.

Author

Ronni_Mott

Date

2009-08-04T17:18:09-06:00
ID

150508

Comment

I think it's all a tempest in a teapot. If we simply enforced the voter laws on the books, it would cut out a lot of fraud. Where the real crime is being committed these days is with the voter mules or "helpers". It is against current law on the books to do this. One can drive as many to the polls as they like, but it's sad to watch these paid thugs bring 50-60 elderly people in and actually go in the booth EVERY time with them and vote their vote. I've asked out loud for years if people want to go watch this happen...no takers to date. That's the real problem, ID is just a battle for both of the extremes to have something to fight each other over....

Author

Hayes

Date

2009-08-05T07:55:37-06:00
ID

150510

Comment

They have to bus them to the polls, now. Back 15 years ago, they just would have picked up cases of absentee ballots and delivered them to nursing homes, for people to sign. The operatives would simply fill them out for the democratic party, and turn them back in. Reform must have changed that one tactic.

Author

Ironghost

Date

2009-08-05T08:00:45-06:00
More like this story
More stories by this author