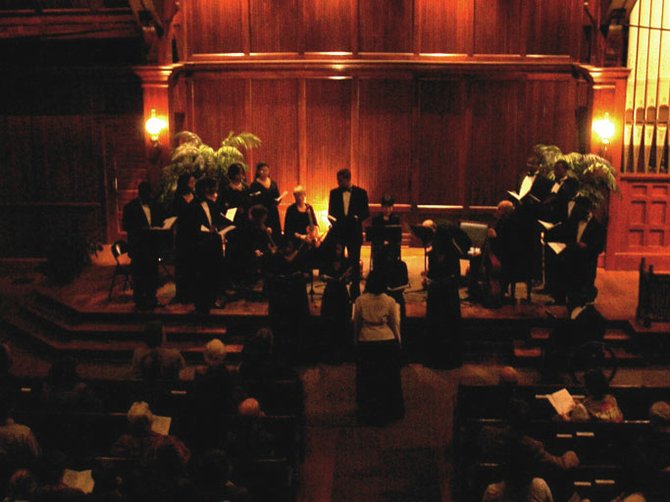 As Richard McGinnis, co-founder of the Mississippi Academy of Ancient Music, describes the kind of music the academy brings to Jackson, he draws his hands close to his face and waves them around, as if conducting a group of medieval musicians. The academy, which will begin its 26th season later this year, attracts musicians—playing anywhere from medieval to early classic music—from all over the U.S. and Europe. McGinnis jokes that while Amsterdam is a major hub for ancient music, Mississippi has earned a top slot in the list of places to perform.
"It's nice to be in the position where you can present things that otherwise wouldn't be there," McGinnis says. "We're doing something that's different and hopefully enriching the Jackson environment."
Born from a series of ancient musical birthday parties for Tougaloo Professor Ernst Borinski, MAAM officially began hosting musicians in 1983, when McGinnis and Max Garriott established the academy, naming it after an English group performing in the '60s.
"I think the idea was to spread appreciation for this sort of music," McGinnis says. "I think we have the most diverse program. Just because it's old doesn't mean that it's not incredibly diverse. We wanted to give people a sense of, basically, other worlds."
McGinnis, who is also a chemistry professor at Tougaloo, says that many people—especially young people—have a misconception of what ancient music is, but explains that it often fulfils people's search for diverse music.
"Our audiences tend to be older, but the interesting thing about it to me is that the music that we put on is not 'long-haired classical,Ҕ McGinnis says. "Yes, we think of Bach, and wigs and all that kind of stuff, but medieval stuff was, a lot of it, popular songs."
McGinnis hopes that people in the Jackson area can see the life in ancient music and, through the Academy's upcoming performances, discover "music that can be felt."
More like this story
More stories by this author