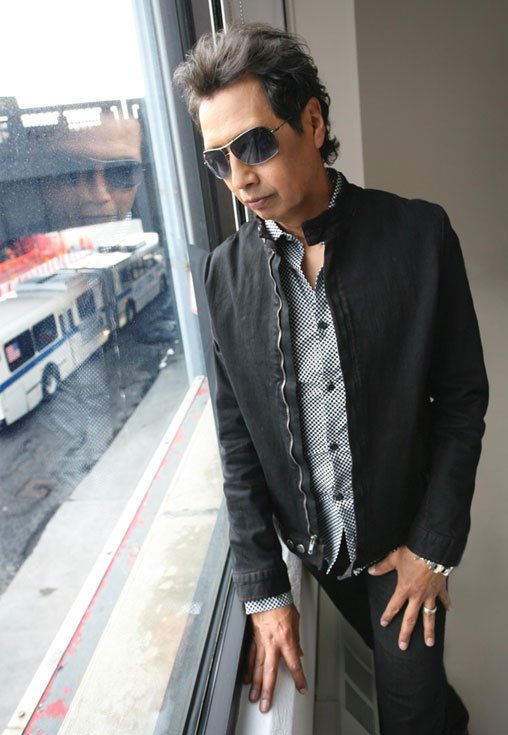 Few artists have the kind of a story to tell about the fragility of life as Alejandro Escovedo. He has used his previous two albums—2006's "Boxing Mirror" and the recently released "Real Animal"—to deliver his message.
In 2003, complications from untreated Hepatitis C, which Escovedo had contracted and lived with for years, left him teetering on the brink of death. Escovedo, like many up-and-coming musicians, did not have health insurance and needed thousands of dollars for treatment.
Realizing his plight, many of his fellow musicians banded together to record an album, "Por Vida: A Tribute to the Songs of Alejandro Escovedo." It was one of the better-received tribute albums in recent years. The group also organized numerous benefit shows to further aid the cost of treatment.
In 2005, when Escovedo was healthy again, he went to work recording "The Boxing Mirror."
The album was considerably more somber than Escovedo's previous records, but it was one of the strongest albums in his catalog. Each song portrayed a man reevaluating his life, not afraid to let the listener sneak inside his head.
After extensive touring, complete with a supporting string section, Escovedo returned to the studio to record "Real Animal." If "Boxing Mirror" raises consciousness of the fragility of life, then "Real Animal" reminds us that despite this fragility, life still must be lived.
"Always a Friend," the opening track of "Real Animal," sets the album's tone. It is a straightforward rock 'n' roll track that becomes ingrained in your head before the second verse has concluded. Its groove and sound would fit well on Elvis Costello's "This Year's Model" were it little more cynical.
Escovedo covers many stages of his life and musical career in this album. In "Golden Bear," he sings about when the creative seed was planted in him; In "Nun's Song," he pays tribute to his punk outfit The Nuns; he relives time spent with '80s garage legends The Replacements and Green on Red in "Sensitive Boys."
Throughout, he gives nods to his musical influences, most evident in his raucous tribute to The Stooges, "Real as an Animal." The song features a driving guitar that would do Iggy Pop proud.
The message of "Real Animal" is captured in "People (We're Only Gonna Live So Long)," which efficiently ties together all the overriding themes of the album. It is a bluesy celebration of lifestyles in this country and a call to unify. He never preaches, instead opting to be playful, yet he still coveys an urgency in his message. Clearly speaking from experience, he reminds us, "We still have time, but never quite as much as we think."
"Real Animal" is a life-affirming album when most music coming out is anything but. It urges us not to forget where we came from and to cherish our past experiences, because we can never be quite sure what's in front of us.
In a time of divisiveness and widespread animosity over often-petty issues, it's a message that we need to hear.
More like this story
More stories by this author
Like independent media outlets around the world, the Jackson Free Press works hard to produce important content on a limited budget. We'd love your help! Become a JFP VIP member today and/or donate to our journalism fund. Thanks for considering a JFP VIP membership or one-time support.