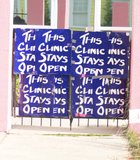 Personhood
Although officials from Jackson Women's Health Organization are applauding yesterday's federal court ruling to keep the facility open, the mood remains tense at the Fondren clinic.
Capitol
A federal judge on Monday temporarily blocked Mississippi from revoking the license of the state's only abortion clinic.
National
The National Conference of State Legislatures lists Mississippi as one of 38 states with a fetal homicide law.
Personhood
The owner of Mississippi's sole abortion facility said the state's latest legislative abortion-restriction effort would not directly affect her clinic.
National
North Dakota lawmakers who approved what would be some of the most restrictive abortion laws in the U.S. are now considering outlawing all abortions.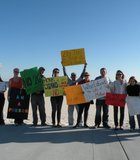 Personhood
Not satisfied with taking "no" for an answer from the state's voters, Personhood Mississippi has teamed up with the Christian ultra-conservative American Family Association to take another shot at changing ...
Personhood
Arkansas lawmakers overrode a veto Wednesday and gave the state the most restrictive abortion law in the country — a near-ban on the procedure from the 12th week of pregnancy ...
Health Care
Backers of 2011's unsuccessful Personhood amendment are back with a retooled effort.
Personhood
Mississippi Gov. Phil Bryant told several dozen pastors and other abortion opponents Thursday that he supports a bill that would ban the procedure once a fetal heartbeat can be detected. ...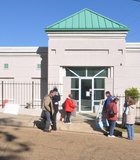 Personhood
The last clinic where Mississippi women can get an abortion is once again in peril.