City & County
Mayor Tony Yarber, toward the end of Tuesday's council meeting, addressed "allusions" of a deal being cut to reward the contract to Denali-Garrett. Yarber simply said there were no under-the-table ...
City & County
We the members of Mississippi Religious Leadership Conference wish to express our concern about recent reports regarding East Mississippi Correctional Facility just outside of Meridian.
JFP
I have been hearing all the talk concerning Democrats, particularly African Americans, being paid to vote for Thad Cochran in the Republican runoff or that they were influenced to vote ...
Editorial
Like many in America and around the world, my heart went out to Trayvon Martin's parents in their pursuit of justice in an area of the country where it proved ...
Editorial
Rommel Benjamin wrote a great truth-telling column in "Race Still Matters" (Vol. 11, Issue 46).
Business
"In the Stinker Quote of the Week (Issue 43, Vol. 11, July 3-9, jfp.ms/powerplant), you presented a very inaccurate view of Mississippi Power's Kemper County energy facility."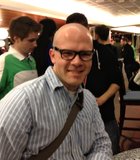 Letters
Imagine driving behind someone who is swerving from side to side. For years, we would have probably assumed that driver was drinking and driving.
Education
While I understand the cartoon was intended to poke fun at Stokes' attempt to better our region's youth, it took an unfair swipe at Jackson State University students.
Letters
To The Reverend Jim Futral, Executive Director, Mississippi Baptist Convention
Education
Under the budget approved by the Legislature and signed by Gov. Phil Bryant, Mississippi's Institutions of Higher Learning will receive $2,400 less per student for fiscal year 2013 than they ...